Chase Falls in Muskoka
In the spirit of staying close to home and exploring locally this spring, we're focused on the outdoors and rediscovering all that our own backyard has to offer. And what is the perfect spring activity? That's right, chasing the waterfalls in Muskoka!
We suggest do go stunt hunting and Muskoka is the perfect place to do it. Take a self-guided waterfall tour through Muskoka to experience nature's beauty at its best (and get that epic picture while you're at it).
While this is a fun way to spend an afternoon, take great photos, and be entertained, it is important to note the danger that exists near the waterfalls. Always be alert and careful around waterfalls as the rocks can be slippery and a fall can be fatal.
Read on to learn more about the must-see waterfall sites in Muskoka.
Bala Falls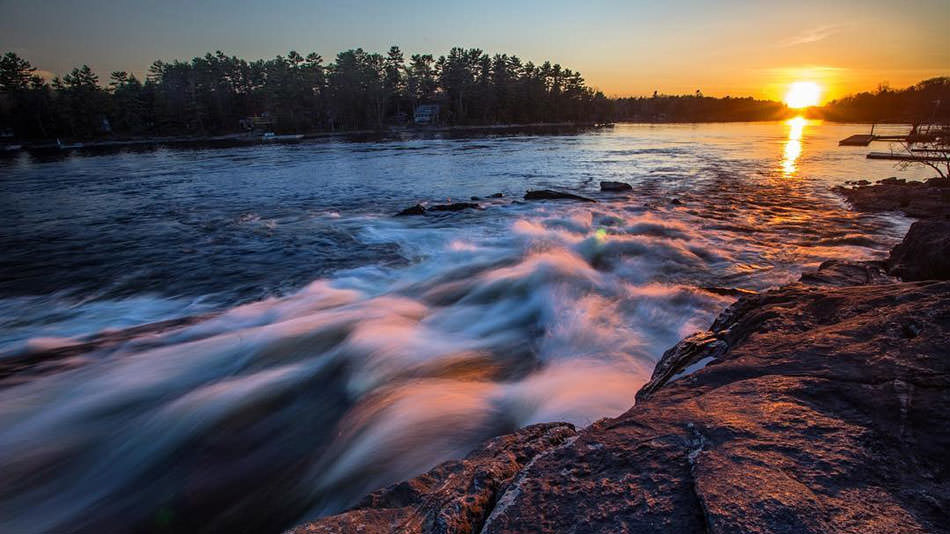 Bala
Located right in the heart of charming Bala, Bala Falls are a great place to stop and enjoy a family picnic in incredible surroundings. While you're at it, hop on the Bala historical walk, a 4.5 km self-guided walk through many historic sites.
Visit their website for more information
Jagged falls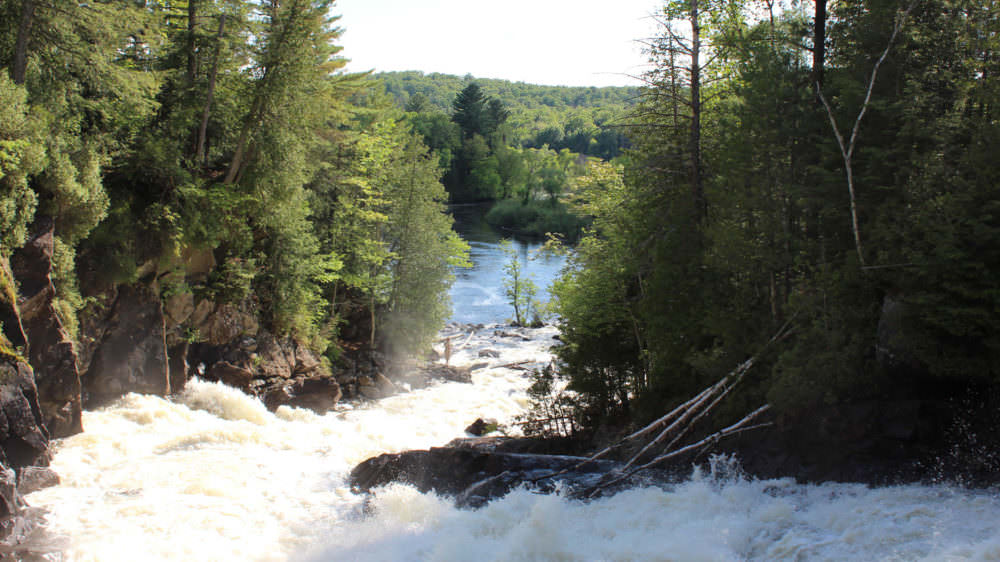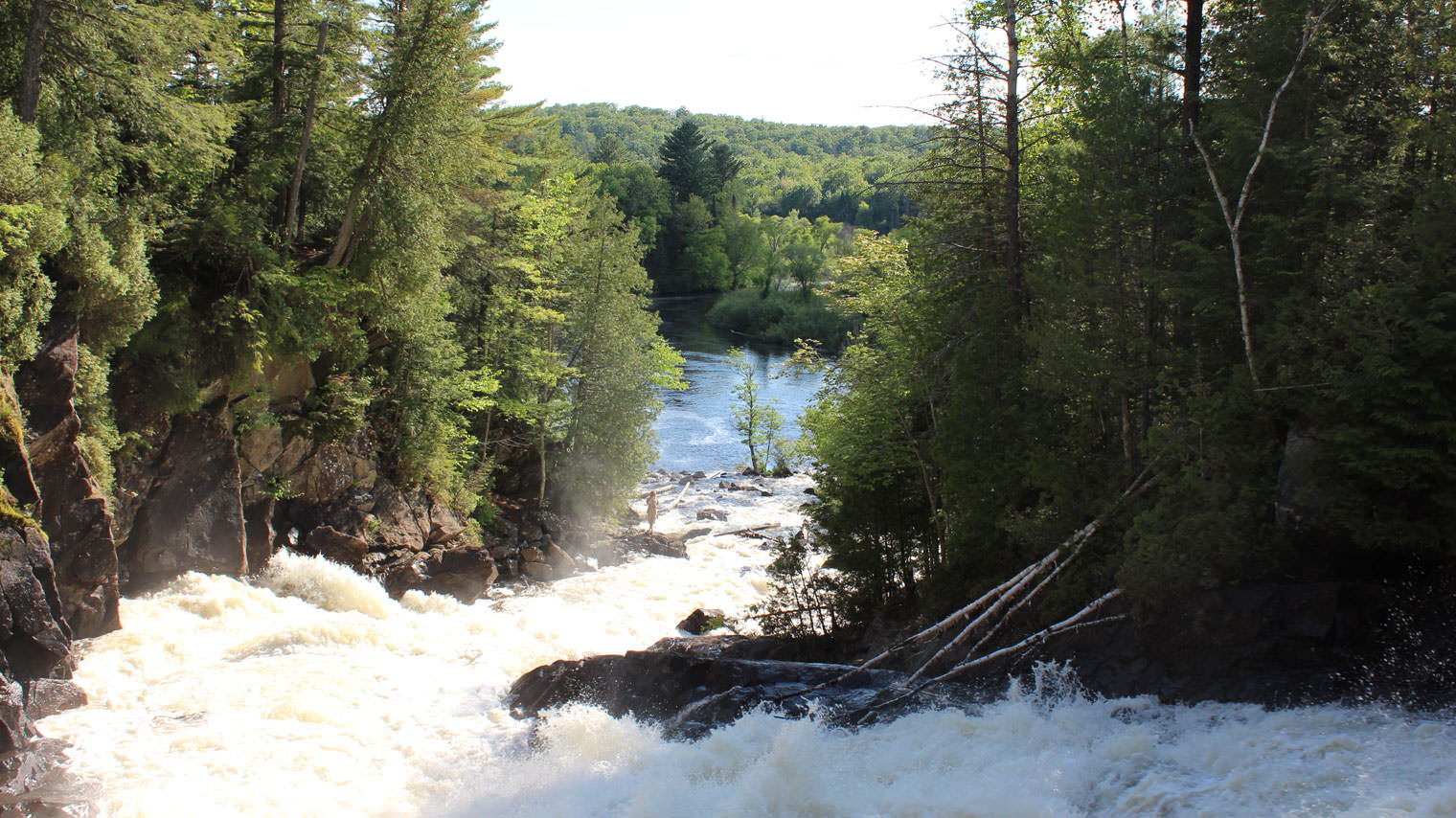 Highway 60 near Algonquin Park
Named one of Ontario's 10 best waterfalls, this waterfall on Oxtongue River is a must. There is a hike of about 1 km to this beautiful waterfall from a parking lot, and a provincial park pass is required to access it.
Visit their website for more information
Oxtongue Rapids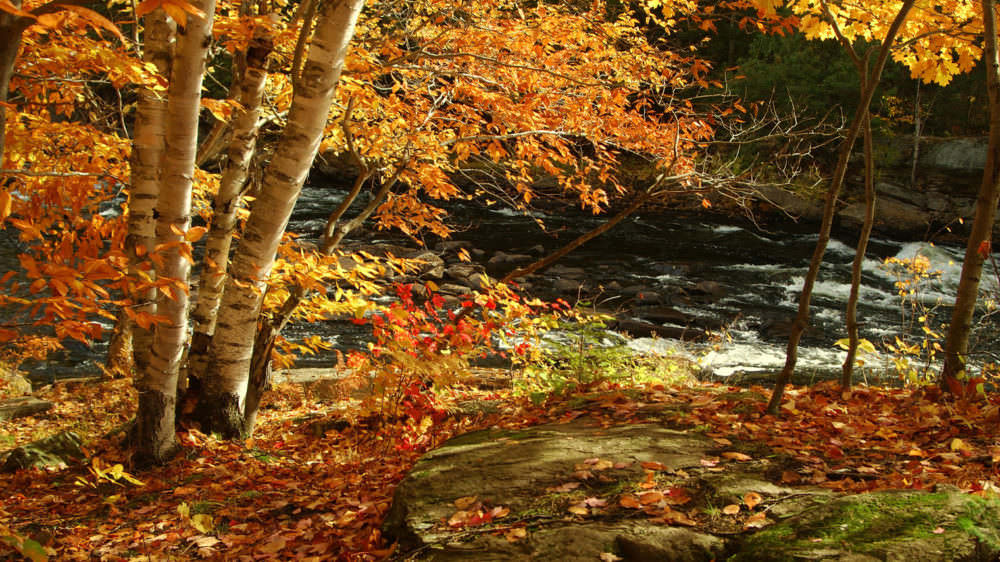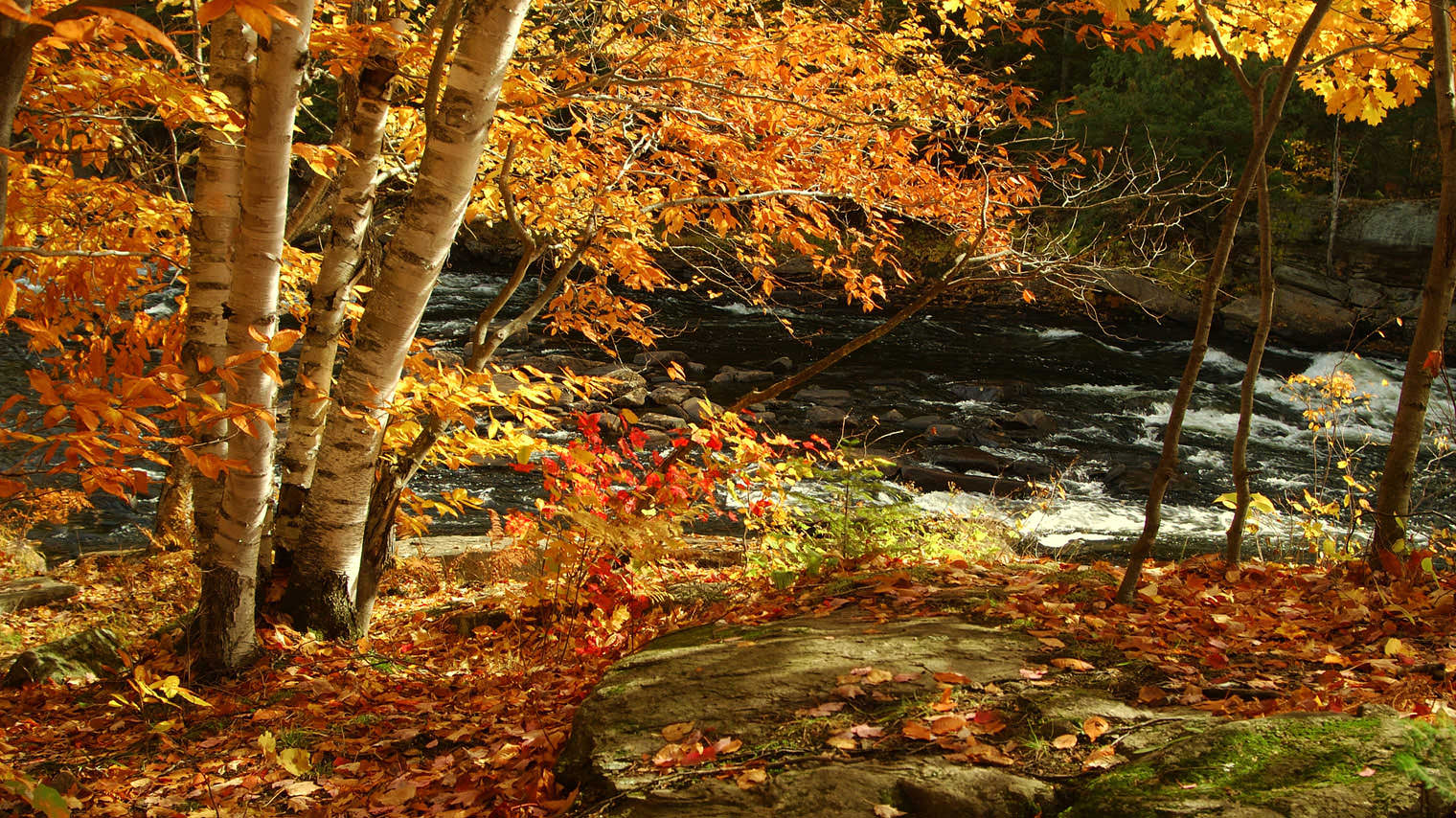 Dwight
This amazing destination on the Oxtongue River is considered the inspiration for Red maple, one of the most famous paintings by AY Jackson (member of the Group of Seven). However, be careful, this trail follows the shore of a fast river with rocky slopes to the riverside. Sometimes the trail will follow the road itself as it gets pretty close to the river. The length of the trail is approximately 1 km or 1250 steps one way.
Click here for more information
Hatchery Falls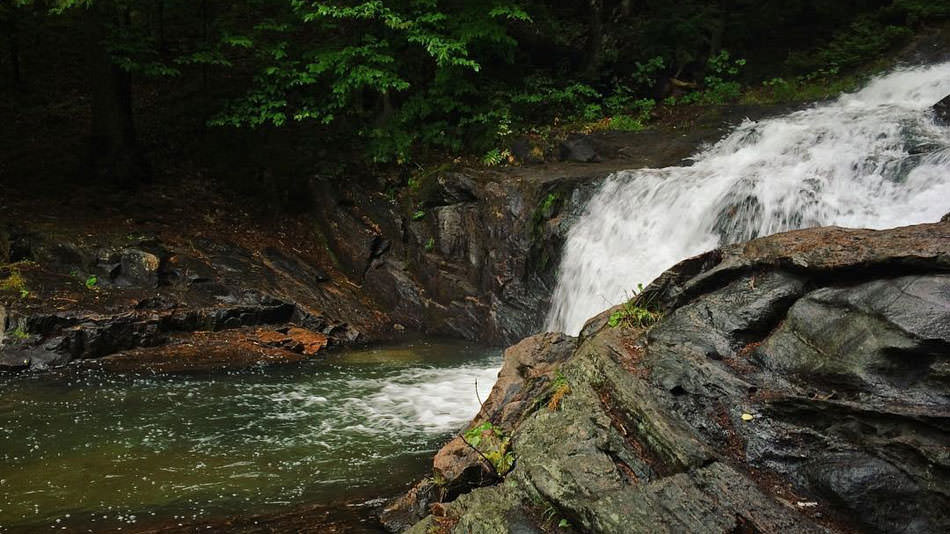 Utterson
Take a 20 minute hike along a well marked trail with a beautiful waterfall waiting for you at the finish line, Hatchery Falls. Park at the closed Skeleton Lake Fish Hatchery Road hatchery (small group of buildings) and follow the trail through the open field to the woods.
Visit the website for more information
Bracebridge Falls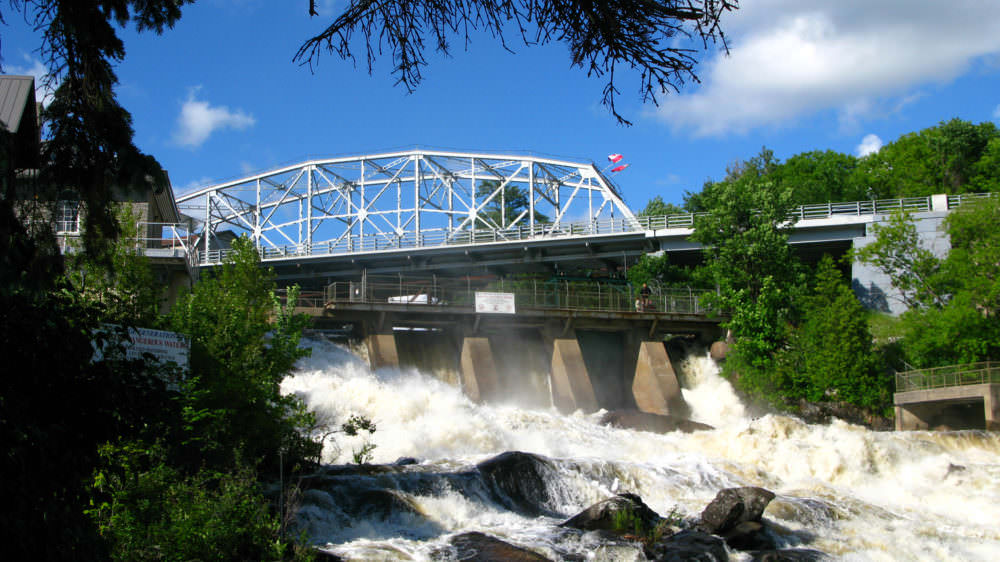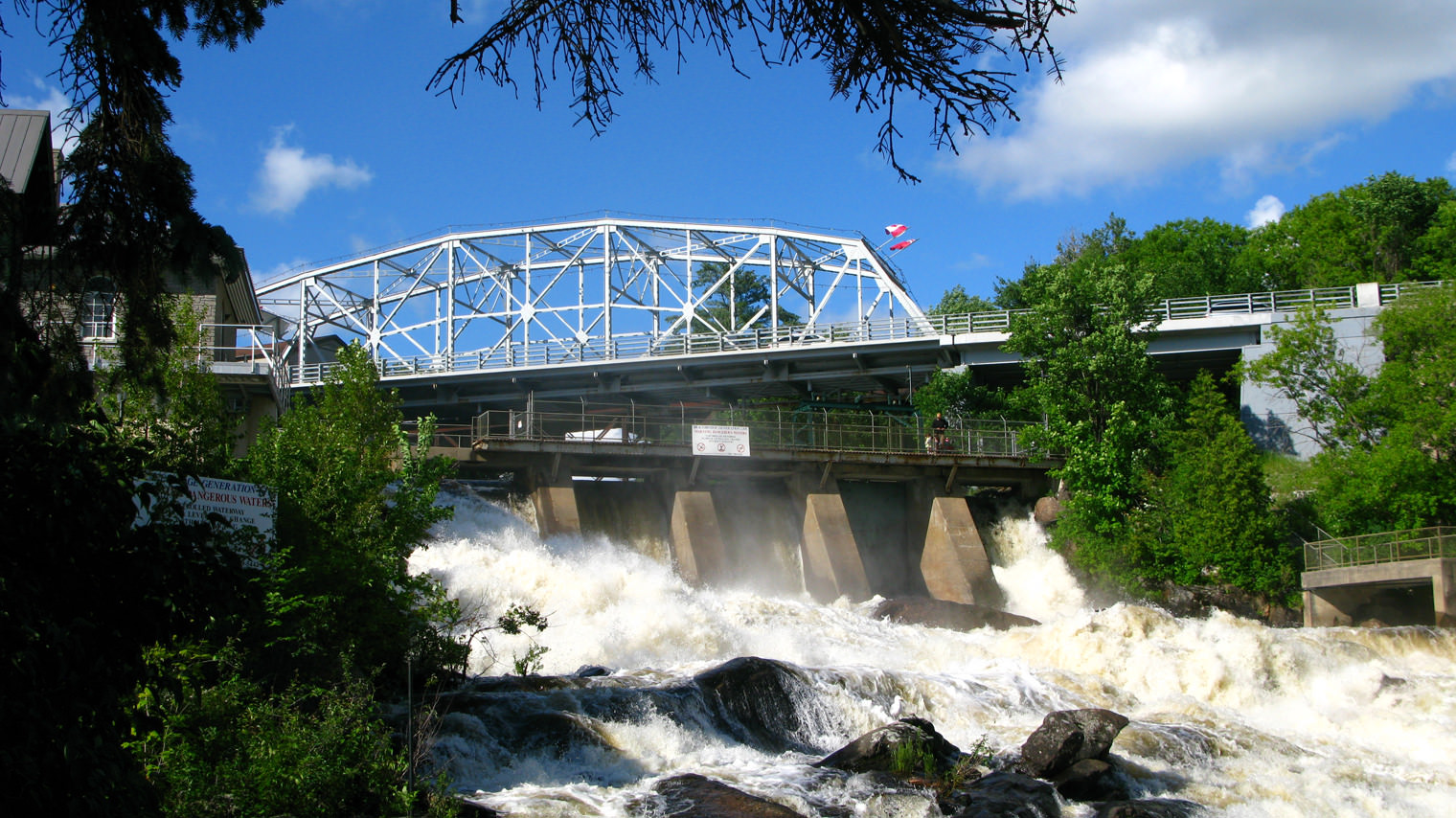 Brace Bridge
Explore one of the community's iconic sites at Bracebridge Falls. Located right in the city center, the Silver Bridge and Bracebridge Falls are an iconic scene. It drains water from the north arm of the Muskoka River into Bracebridge Bay. Walk down Wharf Road to Bracebridge Bay Park and see ten historic information plaques that identify points of interest along the route.
Visit their website for more information
Wilson Falls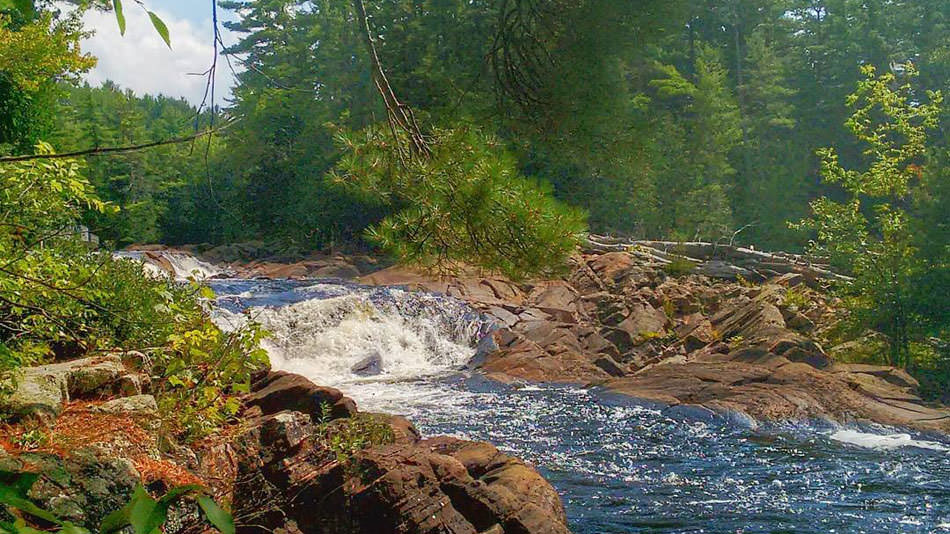 Brace Bridge
Wilson Falls is the wildest and most scenic waterfall on the North Arm of the Muskoka River. Located just north of downtown, off River Road, Wilson's Falls has a stunning walking trail that offers spectacular views of the falls. A picnic area is also available.
Visit their website for more information
Muskoka Falls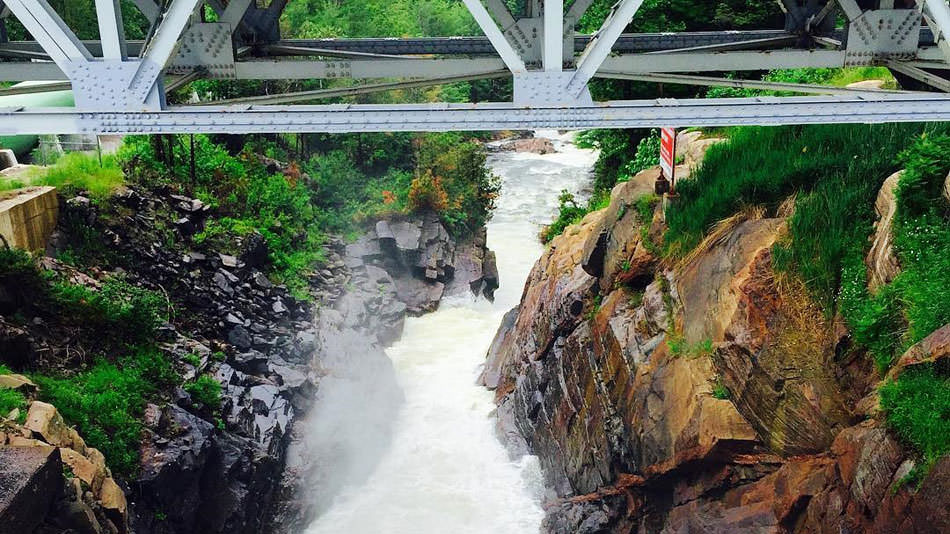 Brace Bridge
This brilliant waterfall is carved into a large gorge at Muskoka Falls, showing the erosive power of the falls over thousands of years. Cross the street to a sandy beach for a panoramic view of the lake drifting into the falls.
Click here for more information
Stubb Falls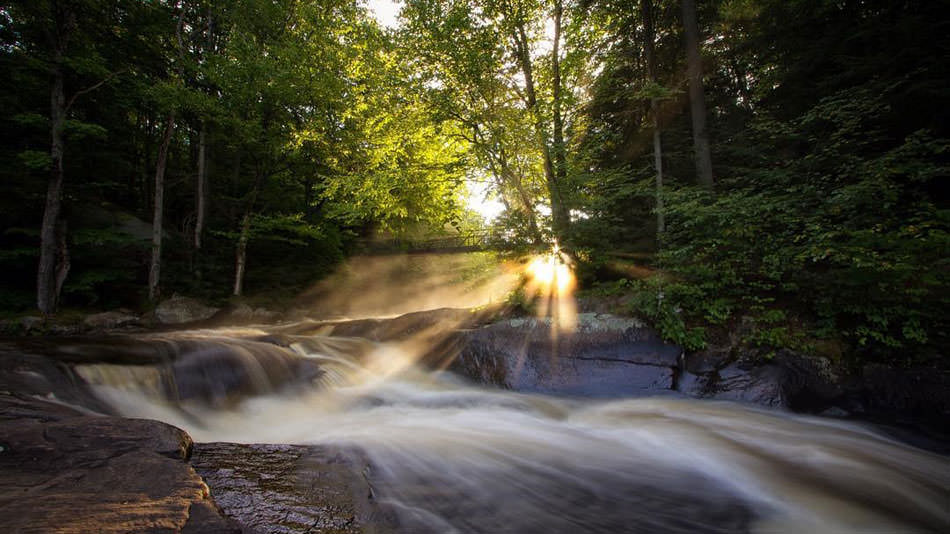 Huntsville
AT Stubb Falls, the Little East River tumbles down a rockfall. Stop here for a pleasant 2.6 mile hike and is suitable for all skill levels, preferably between May and October.
Click here for more information
High Falls and Little High Falls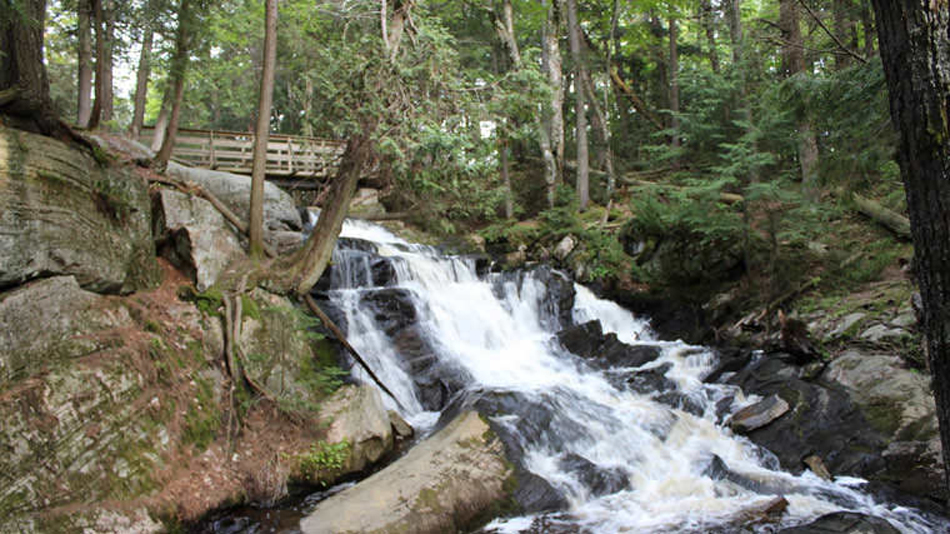 Brace Bridge
There are five waterfalls located at High falls to place. These include Pott's Falls, Muskoka Canyon Falls, Little High Falls, Big High Falls, and a 5th man-made fall to accommodate the High Falls Water Park. Much of this site is wheelchair accessible. Located on the Trans Canada Trail System, High Falls is a great place to stop and take in the views.
Click here for more information
Changes related to COVID-19
The Muskoka region, including the local restaurants and businesses mentioned above, has taken several precautions to help prevent the spread of COVID-19. Social distancing procedures must be followed. Masks are mandatory to enter all buildings and when social distancing is not possible. Frequent hand washing is encouraged and everyone should self-isolate if they are showing symptoms of COVID-19. For more information on COVID-19, please visit our COVID-19 Updates page.
Source Link
Please follow and like us: